Operators of complex IT infrastructure such as telecommunication networks, data centers, and clouds face demanding tasks like:
computing the real cost and profit margin of each enterprise customer
preparing infrastructure for traffic growth
optimizing pricing
Large virtual or physical infrastructure operators need to know how to optimally price their service offering in order to stay competitive and continue to attract new customers, while avoiding churn of existing ones.
Business owners and management team of the organizations are facing challenges and looking for replies in questions such as:
What is the exact cost of each resource/service/customer?
​How each resource/service/customer contributes –positively or negatively– to the overall profitability?
Are the tariffs per customer/ service the correct ones? ​
What is the forecasted cost, revenue and profitability per resource/service/ customer? ​
What would be the financial impact of changes in usage patterns? ​
What are the cost implications of adding a new customer and what is the optimal tariff?​
What is the minimum infrastructure budget for maintaining customer SLAs?​
How should a limited budget optimally split among hardware and software resources?
With the rise of digital transformation, the scale and complexity of operational data and severity of black swan events (i.e., unknown unknowns) have increased to a point no longer manageable by humans. This has created mission-critical needs for automation, machine learning, and predictive capabilities.
Emerging AIOps providers are trying to combat the noise with analytics and machine learning. But just as with traditional event management, most hold onto the same bottlenecked command-and-control workflows and lack the human data that forms the real source of truth for incident resolution.
CostNous is a revolutionary solution that allows decision makers to address   with the help of insights, extracted directly from  Big Data, in real-time skipping the multiple layers of management structure. It substitutes slow manual processes with cutting edge AI, contributing to the digital transformation of large enterprises .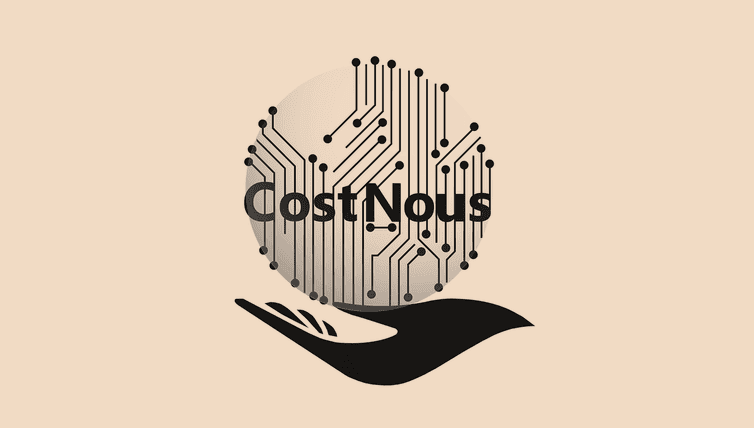 Moreover, it integrates seamlessly with your company's infrastructure in order to monitor in real time, both customer activity and load of underlying IT systems. Acting as an AIOps agent, CostNous provides solutions to a broad spectrum of challenges, from helping IT staff cope with SLAs without succumbing to huge upgrade costs,… to assisting business managers forecast and optimize the profitability of their portfolio, doing away with long established frictions, inefficiencies, and delays.
With CostNous, IT Departments can accurately forecast the next year's budget by simply asking Business Development Departments to provide high level descriptions of their most probable business scenarios . How many new customers are expected and when? What's the risk of losing some existing customers, or are there any foreseeable shifts in traffic characteristics?
CostNous can then automatically translate such high -level business scenarios into concrete technical system requirements, suggest minimum upgrade budgets, and even derive optimal infrastructure upgrade time-schedules.
Similarly, Sales Departments can obtain through CostNous recommendations about the maximum discount that can be offered to a new or existing customer. Sales managers simply input into CostNous the new customer's segment and the products and services they are looking to buy.  CostNous can then simulate the customer's cost impact and suggest discounts that won't jeopardize profitability.
Staying ccompetitive, continuing to attract new customers, avoiding churn, and planning successfully into the future are the main strategic goals of all companies and Costnous can assist them to meet their goals.